(English below)
A lo largo de los años hemos tenido la oportunidad de vivir y viajar a muchos lugares. Esta es la lista de todos los países que hemos visitado.
Nuestro curriculum viajero consta de estas 42 maravillas: Alemania, Angola, Argentina, Balcanes (Bosnia-Herzegovina, Croacia, Eslovenia y Montenegro), Bélgica, Bielorrusia, Ciudad del Vaticano, China, Chipre (norte y sur), Colombia, Dinamarca, España, Estados Unidos de América, Francia, Grecia, Holanda, Hong Kong, Hungría, Indonesia, Irán, Irlanda, Italia, Kenia, Malasia, Malaui, Nepal, Noruega, Panamá, Portugal, Reino Unido (Escocia, Gales e Inglaterra), República Dominicana, Suecia, Suiza, Tanzania, Túnez, Turquía, Ucrania y Zambia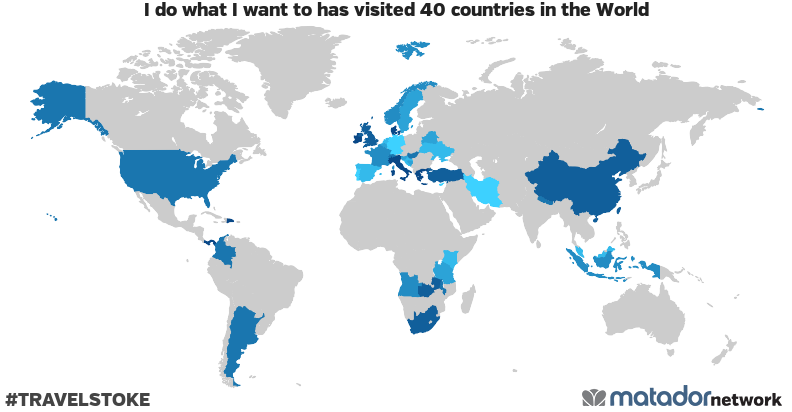 Over the years we have had the opportunity to live and travel to many places. This is the list of all the countries we have visited already.
Our travellers' CV counts with these 42 wonders: Angola, Argentina, Balkan Peninsula (Bosnia-Herzegovina, Croatia, Montenegro and Slovenia), Belarus, Belgium, China, Cyprus (north and south), Colombia, Denmark, Dominican Republic, France, Germany, Greece, Hong Kong, Hungary, Indonesia, Iran, Ireland, Italy, Kenya, Malawi, Malaysia, Nepal, Norway, Panama, Portugal, Spain, Sweden, Switzerland, Tanzania, The Netherlands, Tunisia, Turkey, Ukraine, United Kingdom (England, Scotland and Wales), United States of America, Vatican City and Zambia